Worry and anxiety are on the rise in our homes. We have been living in a state of seemingly insurmountable odds with the pandemic, a charged political arena, as well as everyday bumps along the road of life. While overcoming worry and anxiety may seem impossible, tried and true practical steps can be taken in order to live a life centered on contentment and growth.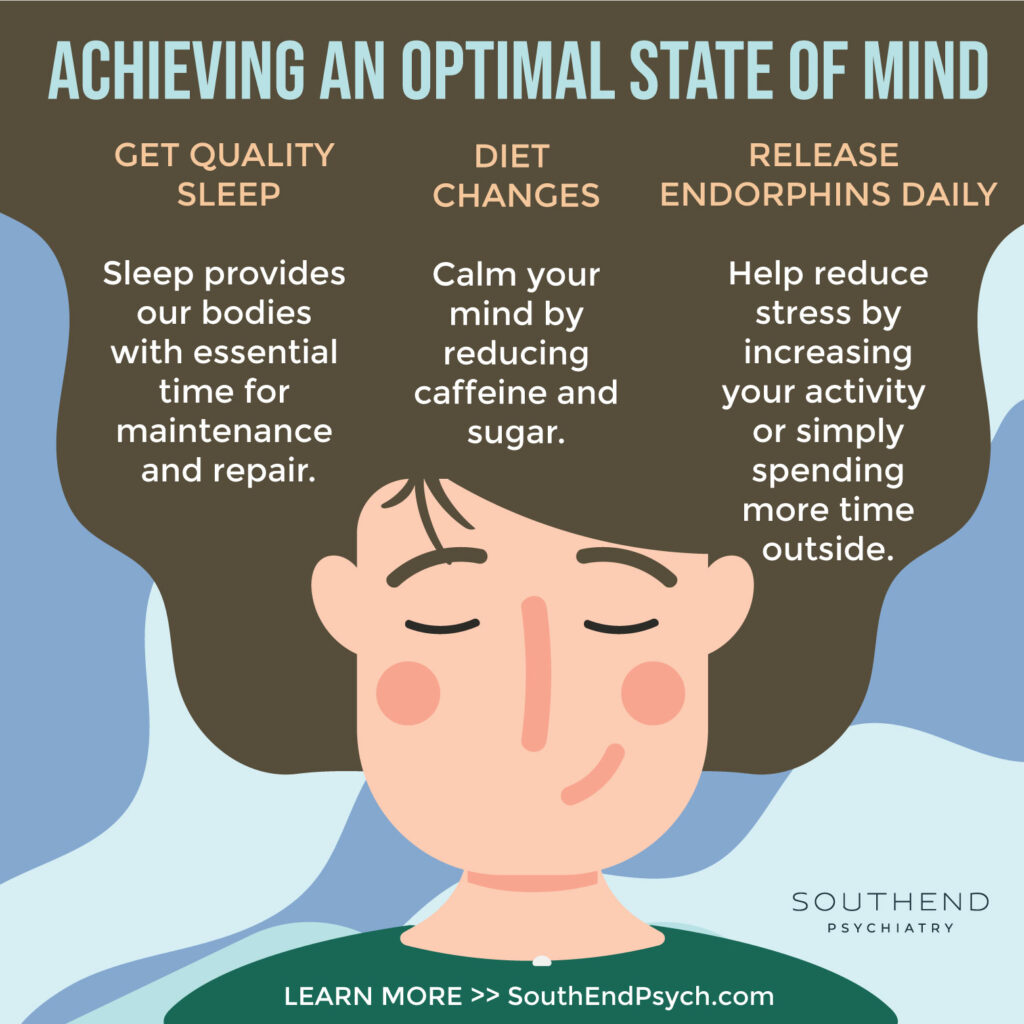 Get Quality Sleep
One such practical step is simply to document your sleep schedule. While we all have internal rhythms that may vary, many of us fail to realize the importance of adequate sleep. Sleep provides our bodies with essential time for maintenance and repair of many of our life-giving organs, including our brains. When we miss sleep, our minds are not able to function at the highest levels, and that off-kilter feeling can give way to both worry and anxiety.
Make Easy Changes to Diet
Another practical habit to help you battle worry and anxiety is eating well. Anxiety induced by any number of toxins can take away a sense of balance and stability in your life. Take our addiction to caffeine for example. As a worried people, should we really be consuming vast quantities of products that increase our on-edge feelings? Sugar is also known to affect both our mood and our sleep patterns. Taking a close look at how your diet could be contributing to your feelings of worry and anxiety may uncover ways you can calm your mind and live a steadier life.
Release Endorphins Daily
And the third in the practical ideas line-up is, of course, exercise. Spending time working out can help reduce worry and anxiety as well. Humans burn energy, and it seems we can either burn it through the exercise our bodies need or through worrying endlessly in the middle of the night about things often beyond our control. So get outside, get active, and release those endorphins- you will be amazed at how this one change can help you sleep better and have less anxiety!
Again, these simple reminders – adequate sleep, diet, and exercise – may help you reduce worry and anxiety in your own life. A steady, prepared mind is something that we all strive for, and working on these three areas of your life will perhaps enable you to achieve that optimal state of mind.
Schedule your appointment today with one of our SouthEnd Psychiatry clinicians. Book your appointment online or call 1-800-632-7969 to get started today.