Grief is not our friend but is certainly not a stranger to most of us. It has knocked on our door and walked right in without an invitation, never facing a warm welcome. When those we love are grieving a loss and trying to cope, words can fail us. While there is no perfect response to one of the most challenging emotions we experience as humans, we can offer hope in the ways we help.
Communicate
Someone suffering a loss will feel alone and may even want to be alone, but a phone call, text, or card can provide a sense of comfort. Fear can sometimes creep in, making us think we will say the wrong thing or convey the wrong message. Don't let this prevent you from reaching out. The reaching out is the comfort. A smile, hug, and just being present and available helps those grieving know you see their grief and remember their pain.
Serve
Cook a meal, pick the kids up from school, mow their lawn, or run errands. It helps the griever when we do, rather than ask. Acts of service speak for themselves when words are lost.
Listen
Hear their words. Hear their cries. Hear their laughs. Hear their silence. Be available and make it known that you are there to listen.
Provide
Ongoing support is critical. Whether it's daily, weekly or monthly, any way you choose to do this will provide a sense of hope and a brace of connection. Mark important days such as birthdays on your calendar, and send a text or make a call to let those grieving know you remember their loss.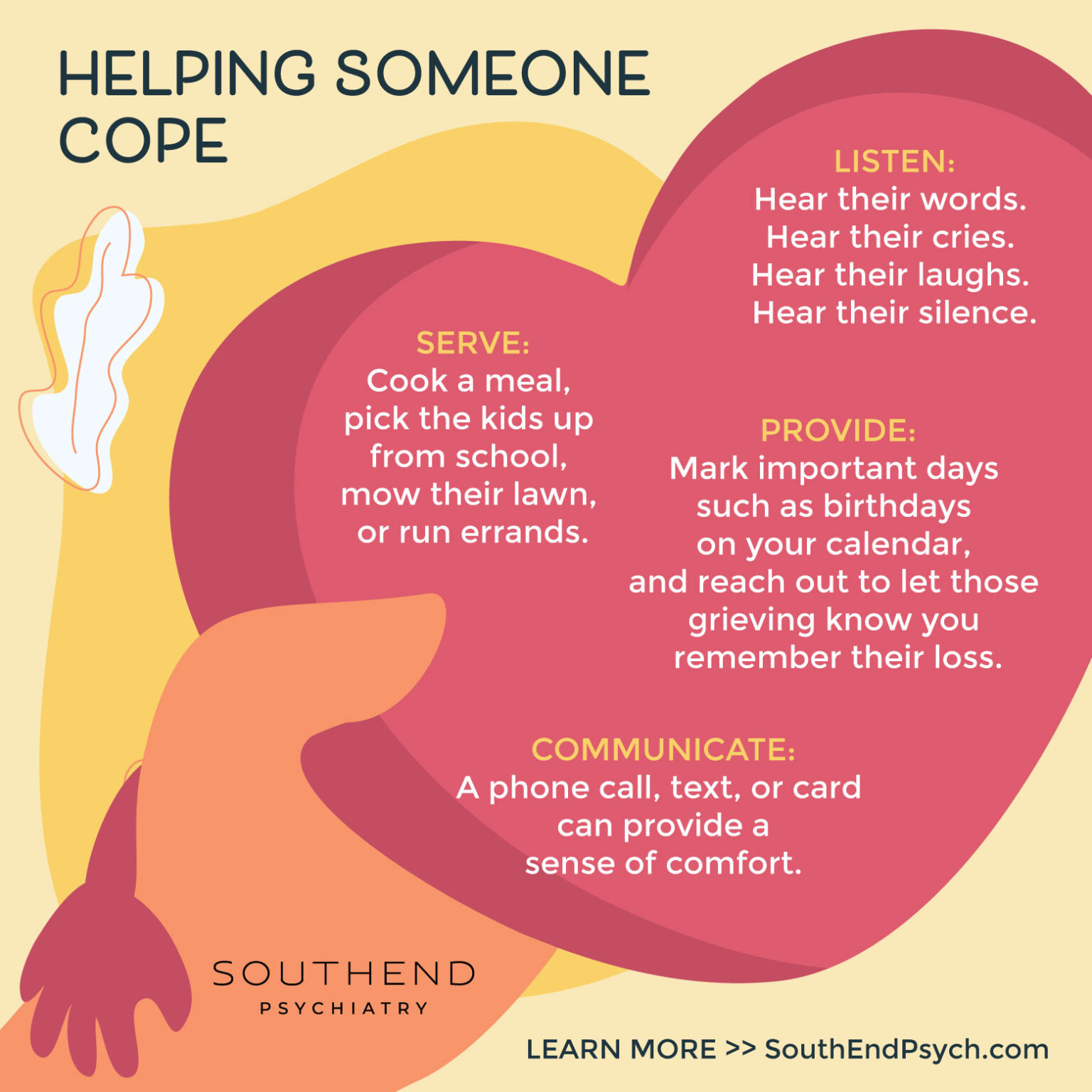 Grief will almost always overstay its welcome. When we communicate, serve, listen, and provide comfort to those suffering an unwelcome visit from grief, we offer validation while acknowledging that what they are feeling is important and real. And although we know the process of grieving takes time, the time we take to help someone cope will offer them something they desperately need during this time: HOPE.