As we trudge (seems an appropriate verb, some days) through the first months of a new year, we're still blanketed by many of our old stresses. The environment is hard for mothers and fathers who have seen their routines and schedules materially disrupted. And so I'm led to remind you all – THIS IS A MARATHON, NOT A SPRINT. So, what in the world do I mean by those words, exactly?
I mean…. Breathe. Pause. Be patient. We're still in the midst of the pandemic. Our socio-political landscape remains volatile. Unemployment won't be a quick fix either. Further, our children are still challenged with the uncanny mixture of in-person vs. remote class learning. The point is that we have a chance to set our expectations properly, for the long term, so we can be the best parents we can be for our children. So, to be direct, I encourage you to settle in, accept this new normalcy and stop waiting for things to be "normal" again. Our kids are resilient and they need us to be well strong and healthy!
UNPLUG
If you are unbalanced and unwell as a mother or father, it makes sense that you won't be fit to best care for your children and healthily guide them through these rough waters. One option we all have from time to time is to unplug, whatever that means for you. And do it without guilt! Not always easy as a parent, I know… But the fact is we are all juggling so much and every person must have a healthy path to recharge and reset. Just do so with open communication… but taking the necessary "me time" is a MUST!
POSITIVITY IS A CHOICE
This is the one which sometimes hits me between the eyes, figuratively speaking. Specifically, we all have the ability to choose where our mental + emotional focus lie – in the negative or the positive. The world isn't going to change, but where I spend my energy can, and I want to be sure to spend it well. For a real-life example, I have a high-stress career which I absolutely love with all of my soul. One trade-off is that for several years of my young son's life I didn't see him very much. A little bit in the morning, and an hour or two before bedtime in the evenings at best. Ugh. But today, as so much of our lives (including my practice!) is remote/virtual, I'm blessed to be with my son at home more, knowing he's just in the other room. This is precious time to me and I'm choosing to find the GRATITUDE in it.
BOUNDARIES ARE OK
This idea relates to my previous thoughts on unplugging. I'm giving you room, right here, right now – to set healthy boundaries when and where you need them. One boundary may be taking the room to be imperfect. To make mistakes. To get bad news. Please let me remind you – SETBACKS DO NOT EQUAL FAILURE. Setbacks do not equal failure. I said it twice because I'm making a point. And as always, when considering your partner and loved ones, keeping open communication is healthy when defining what your boundaries are, but self care cannot be understated these days.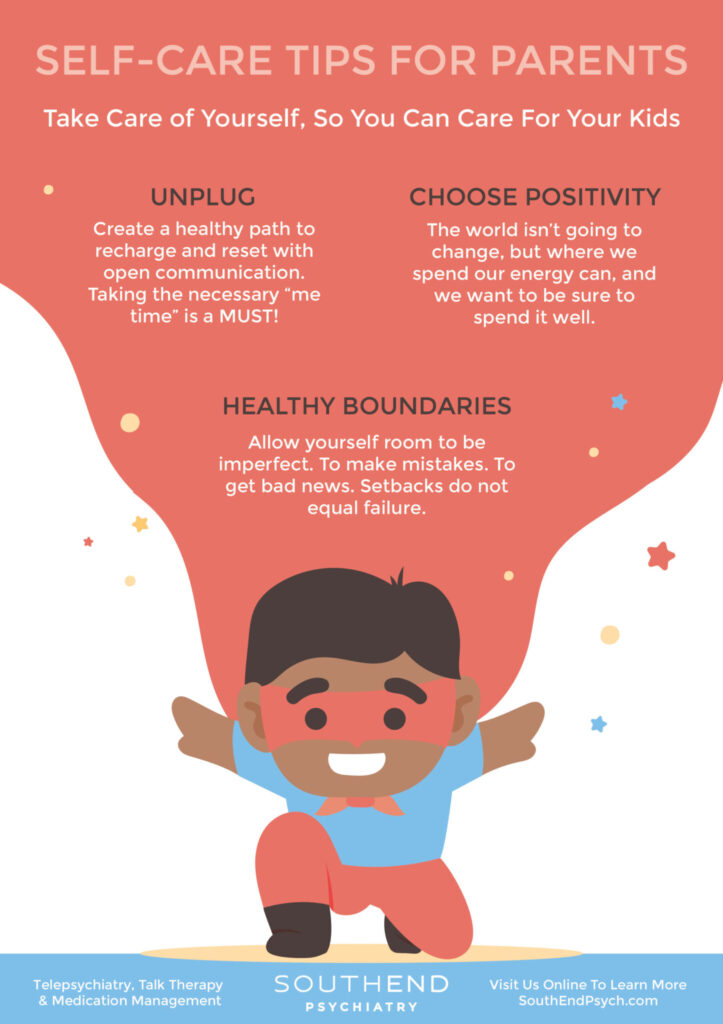 I hope you took even a bit of encouragement away from this article – I know firsthand how hard parenting in this environment can be. But I thank you for being part of the SouthEnd journey!