Humans aren't designed to live in isolation. We are social beings and that human connection, in a sense, keeps us breathing. A little over a year ago, we were full of breath, full of life. Our world, filled with school, sporting events, hanging out, working, and ceremonies, was brought to a screeching halt. This blow to the very reason we got up in the morning, had us gasping for air. What we experienced and what many are still experiencing is acute trauma.
Experiencing trauma of any kind opens the door and possibility of substance abuse and addiction.
Feelings of anxiety, depression, anger, panic attacks and nightmares are all symptoms of trauma and that makes us feel out of control. And unfortunately, we were out of control. We had no say in when we could leave the house, if we could work, or even put food on the table. This is where comfort and control were found- in the use of alcohol and drugs as a way to self-medicate. For many, that form of medication claimed their last breath.
The CDC reports that by the end of May 2020, we had seen 81,000 deaths due to overdose and the numbers continued to surge during the pandemic.
The Substance Abuse and Mental Health Services Administration (SAMHSA) is on a mission to breathe life back into those who are suffocating. They will direct $1.65 billion to prevention and treatment. Tom Coderre of the SAMHSA says, "We know multiple stressors during the pandemic – isolation, sickness, grief, job loss, food instability and loss of routines – have devastated many Americans and presented unprecedented challenges for behavioral health providers across the nation…we want to assure them that funding is in place to help states and territories provide pathways to prevention, intervention, treatment and recovery services, especially for underserved populations."
Finding relief.
As life makes a slow turn back down a somewhat normal path for the majority of Americans, many will still be gasping for air and trying to find relief. Trauma doesn't disappear when the mask is removed. Find healthy coping skills that resonate with you.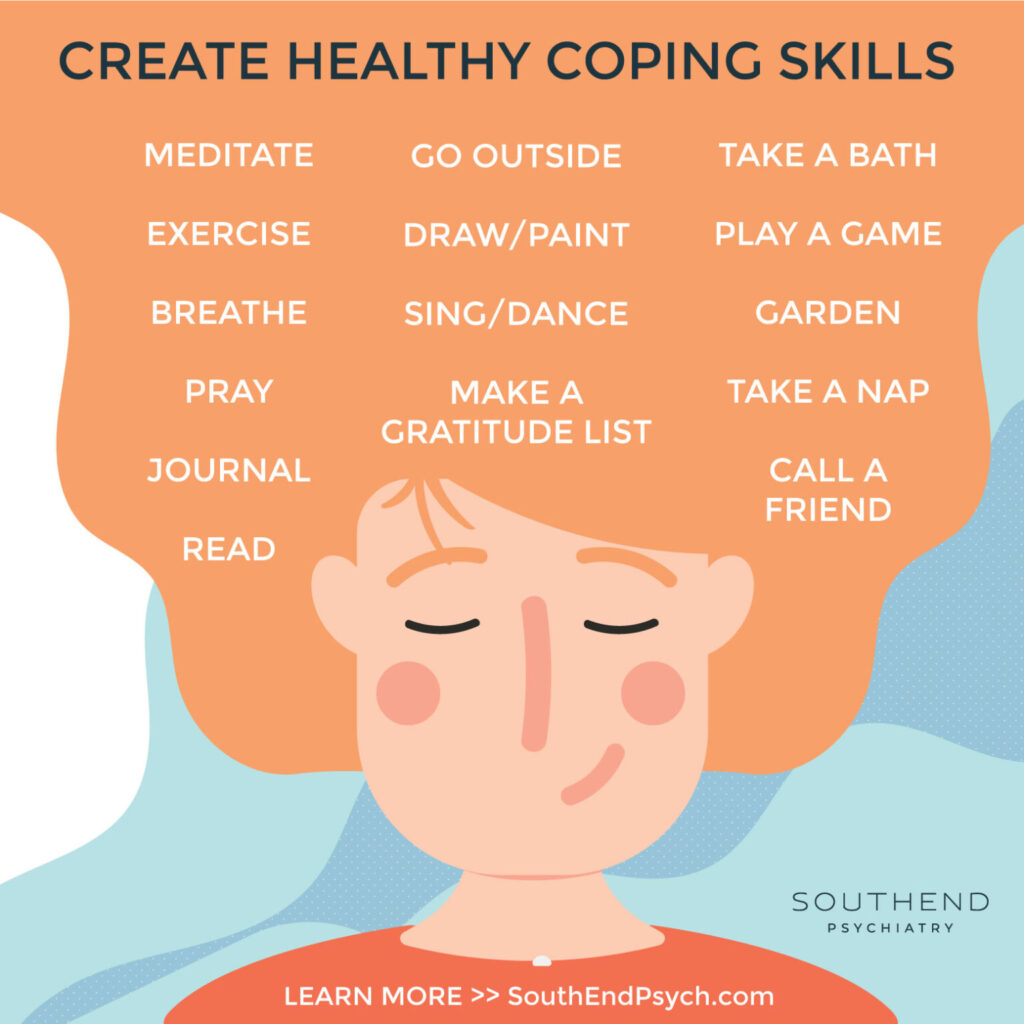 Check on those around you.
Be their oxygen tank to life.
Be their relief as we all navigate toward the end of this isolated "vacation".
Mental Health Services
Your Way,

Learn about Ruby and her journey towards freedom in her relationships and childhood wounds through SouthEnd Psychiatry.
Millennial mental health. From 9/11 to Parkland, politics to pandemics, social media to telemedicine – this generation is set to positively disrupt the world.  We purposely built SouthEnd for a mental health revolution.
Get Inspired
Helpful Resources:
People searching for treatment for mental or substance use disorders can find treatment by visiting https://findtreatment.samhsa.gov or by calling SAMHSA's National Helpline, 1-800-662-HELP (4357).
The American Society of Addiction Medicine and Shatterproof have provided an assessment to determine need: 
https://www.treatmentconnection.com/assessment
Sources: CDC.gov
NPR.org– Pandemic Fuels Record Overdose Deaths: Coronavirus Updates