Let us help you achieve the life you imagined for yourself.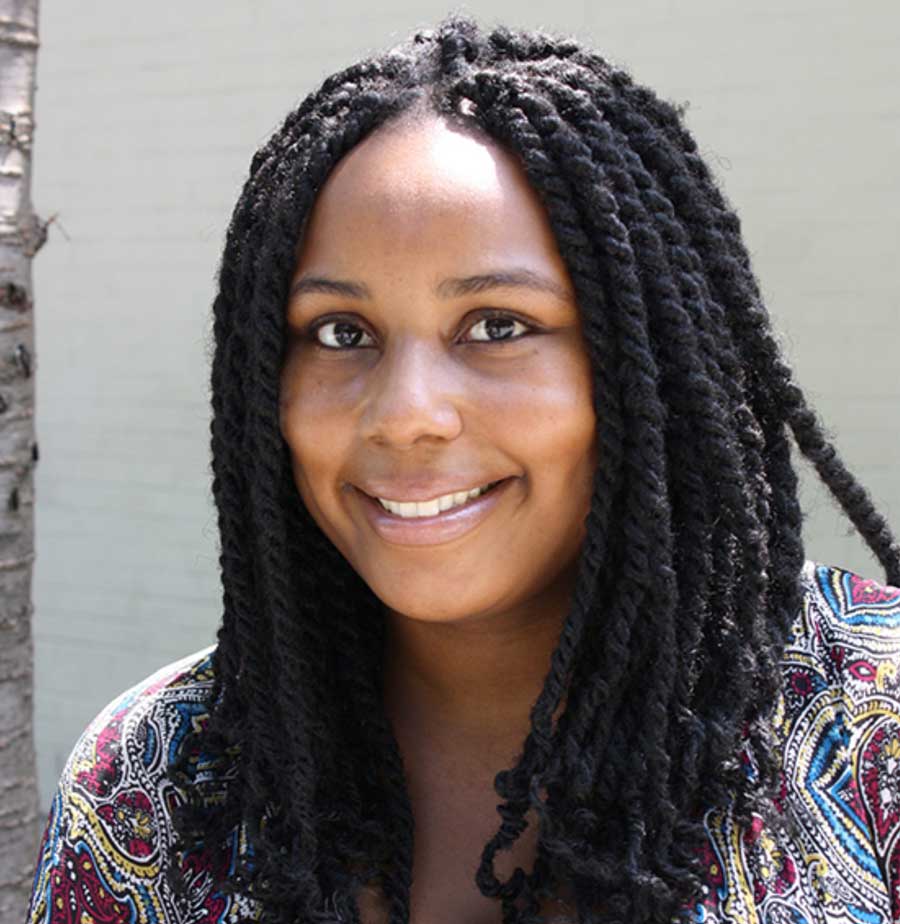 Lauren believes that everyone faces difficulties throughout different stages in their life. And she believes that by beginning treatment that she and the client can develop the most appropriate plan of action to start them on the path of finding peace and solutions.
Lauren offers a strength based approach to assist clients in recognizing the skills and abilities that they already possess. Her practice seeks to provide services to individuals and families that request assistance. Lauren also takes a holistic approach to healing, which emphasizes the importance of a healthy and balanced lifestyle.
Lauren specializes in Motivational Interviewing, Cognitive Behavioral Therapy, Dialectical Behavioral Therapy, Solution Focused Therapy, Trauma-Focused Cognitive Behavioral Therapy and Child-Parent Psychotherapy, with families, individuals and couples.
Lauren has supervisory and leadership experience in the non-profit sector as well as an extensive history in providing individual and group therapy, crisis interventions, and providing assessments for children and adults in an outpatient community mental health clinic to individuals with a variety of socioeconomic and cultural backgrounds.
Education
Lauren obtained her Bachelor's Degree in Psychology at Buffalo State College, State University of New York and her Master's Degree in Social Work at Lehman College, City University of New York.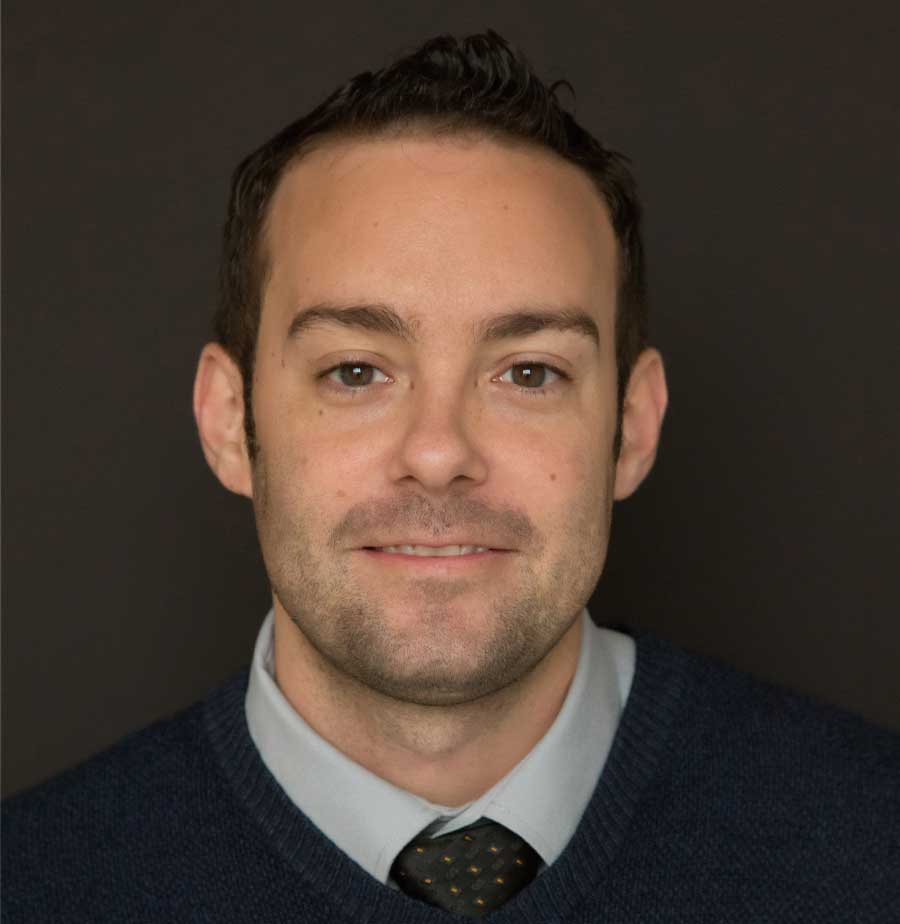 Emerging Adulthood/Veterans Therapist
Paul Triggs is a Licensed Master Social Worker as well as an Emerging Adulthood & Veteran Therapist. Paul is a graduate of Hunter College with a master's degree in social work. He specializes in the treatment of anxiety, depression, and the creation of a work-life balance. Paul's goal as a therapist is to help people realize their inner strengths and to discover their true power. Paul has worked with multiple different age groups from high school students to older adults. Furthermore, Paul is a 15-year U.S Air Force Veteran and is very involved in the Veterans community. Paul strives to assist Veterans and Young Adults alike to deal with challenges while exploring what makes them happy. We are currently in an unprecedented time and you deserve to treat your mental wellness as a priority – which Paul strives to help with.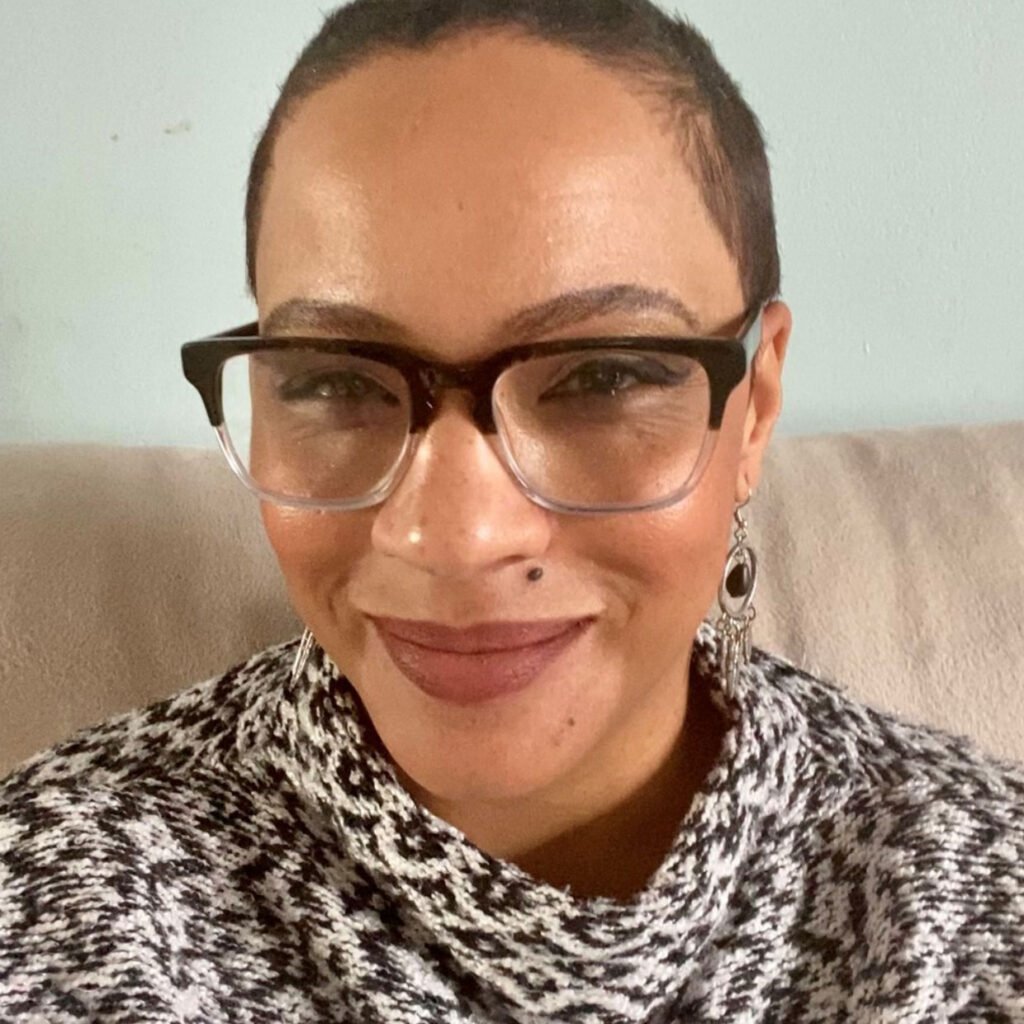 Samantha is a high energy advocate and licensed clinician with substantial experience in behavioral and mental health therapy. She is passionate about making a difference in the lives of others and helping to improve mental and emotional well-being. She has worked with people from various cultures, abilities and lived experiences. Samantha aims to meet you where you are, being sensitive to the diversity of the world we live in. Her counseling is person-centered and focused on maximizing self-determination in her clients. Moreover, Samantha's goal is to engage and empower you to effect the kind of change that enhances quality of life.
Samantha has an extensive background in supporting those experiencing mental health crises, including safety assessment, psychosocial support and intervention, and linking to available resources. She has worked with those struggling with depression, anxiety, suicidal thinking, self-harm, and psychosis related diagnoses, with a goal to help improve their ability to live freely while thriving in their own communities.
With your permission, Samantha will work alongside you to gain a better understanding of the foundations underlying any psychiatric distress and offer support in developing goals to improve your ability to manage it. Samantha is compassionate and strives to create a safe, judgement-free space where you can speak openly about the challenges you face.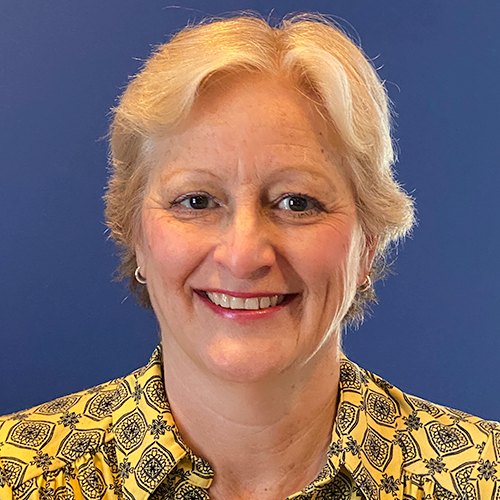 Elizabeth provides a comfortable and caring space for individuals to explore and express their thoughts and feelings. Her approach is holistic and client-centered. She strives to enhance clients' strengths to increase self-awareness and implement positive change. The modalities for treatment Elizabeth uses include cognitive behavioral therapy, psychoeducation, occasional role-play and solution focused therapy.
Elizabeth obtained her bachelor's and master's degrees from Adelphi University, and she attended Molloy College for CASAC-T training. She has worked with clients in various settings, including mental health clinics, assisted living facilities, therapeutic communities for substance abuse treatment, developmental disability residences and family homeless shelters.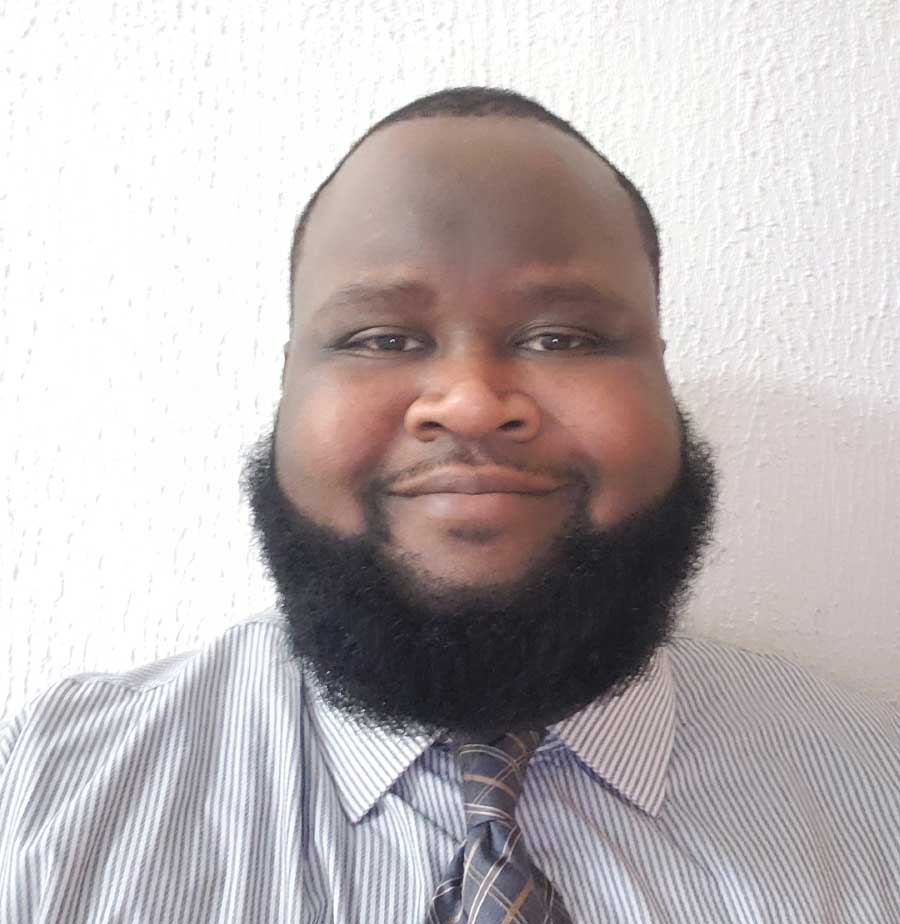 Coleman empowers families and individuals to overcome obstacles in life, to strengthen relationships and to improve personal communications. Coleman, equipped with a Master's Degree in Social Work along with a Master's Degree in Business Administration, has over seven years of experience working with youths and families of varying demographics, especially in minority communities, to cope with trauma. Coleman sits on multiple committees focused on addressing trauma in urban communities, and Coleman is also a certified trauma trainer. As research has unequivocally demonstrated that trauma can have a significant impact on relationships and personal behavior, Coleman utilizes a trauma-focused approach to address challenges which individuals and families encounter in their quest for a healthy balance in life. Similarly, Coleman employs numerous therapeutic modalities in his practice, including Cognitive Behavior Therapy, Reality Therapy, Motivational Interviewing, and Dialectical Behavior Therapy. Essentially, Coleman's approach is to pursue a person-centered trauma approach.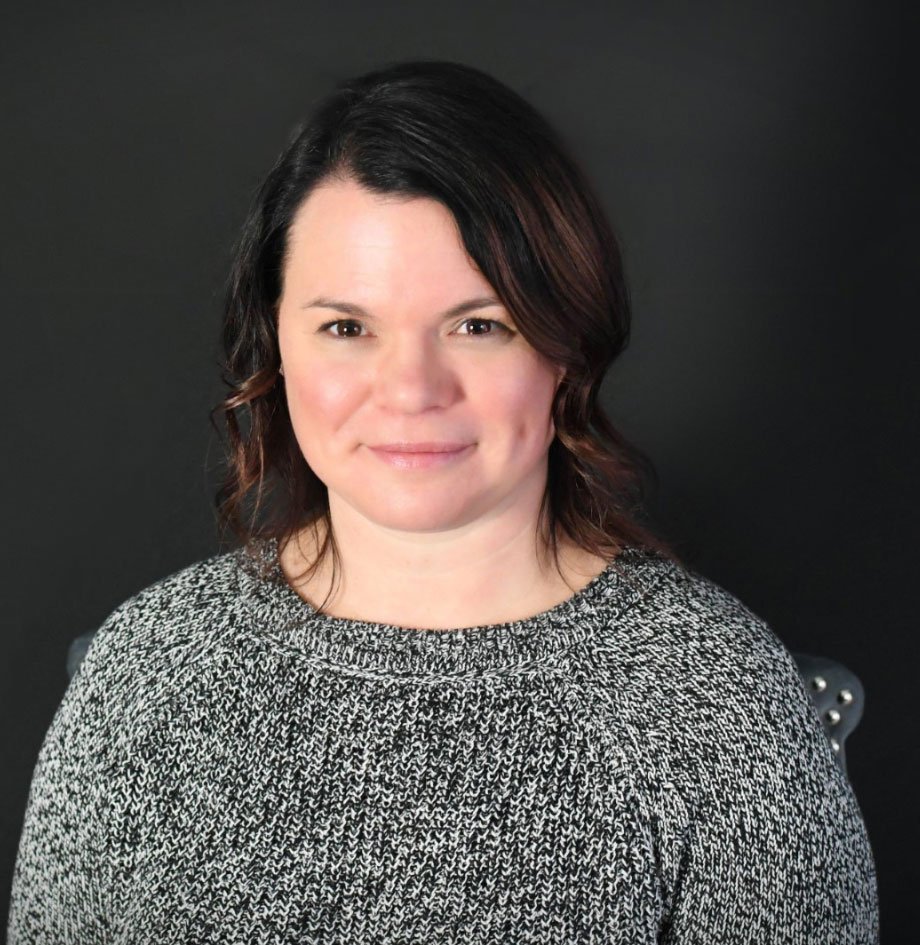 Sarah is an extremely passionate and caring individual who has always known that she wanted to embark on a career in a helping profession. She believes that each person is unique and tries to meet them where they are at. She believes in authenticity and transparency which aids in building a positive therapeutic relationship with her clients; as well as a holistic approach to treatment.
Sarah specializes in Motivational Interviewing, Cognitive Behavioral Therapy, Trauma-Focused Cognitive Behavioral Therapy, and Dialectical Behavioral Therapy. Her experience includes, but is not limited to, working with individuals with developmental disabilities, borderline personality disorder, autism, anxiety, depression, and suicidal thinking. In her practice she has worked with adolescents, transition-aged youth, adults, and families, in both out-patient and school settings. She has facilitated connections with community-based resources, collaborated with interdisciplinary teams, navigating systems, and crisis management.
Sarah obtained her Bachelor's Degree in Psychology from the University of Phoenix and continued on to receive a Master's in Social Work from the University of Southern California, where she majored in both mental health and military and families.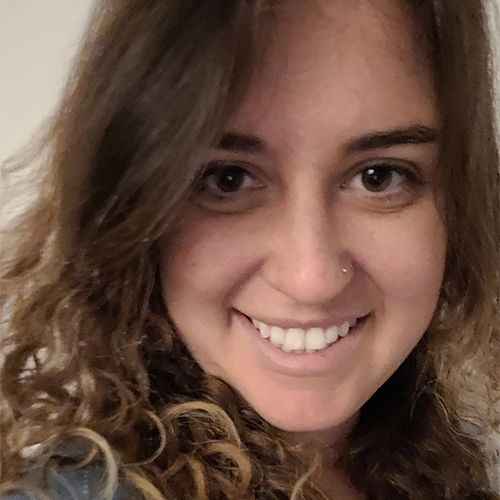 Clients describe Misty as easy to talk to, a problem solver, and very empathetic. Misty specializes in Cognitive Behavioral Therapy and Dialectical Behavioral Therapy. She has worked with clients with substance abuse disorders, anxiety, depression, eating disorders, homicidal and suicidal tendencies, and with histories of physical, sexual, and emotional abuse. Reach out and Misty is happy to work with you on the goals you would like to achieve.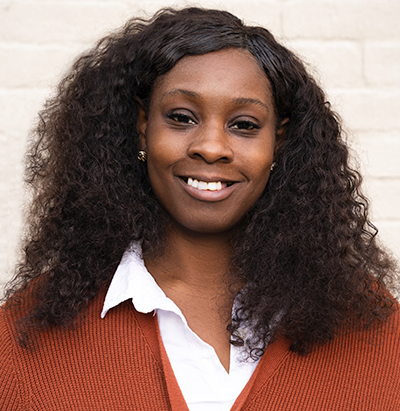 Lillian is a Licensed Master Social Worker (LMSW) with over ten years of experience working in a variety of different mental health settings, including outpatient, inpatient and addiction. She utilizes a strength-based perspective offering a holistic approach that includes a traditional therapeutic process, anti-oppressive/liberation, meditation/mindfulness and self-care practices to promote healing and attainment of maximum potential. Lillian received her bachelor's degree from Herbert Lehman College, City University of New York, in Social Work. She also earned a master's degree from the Adelphi University School of Social Work. As an ally who stands in solidarity with refugees and immigrants of any status, Lillian incorporates cultural sensitivity into her work to accommodate different values and attitudes of various cultures and diverse populations.
Lillian empowers, motivates and encourages individuals, couples and families by providing strategies to assist them in working through life changes utilizing Structured Problem-Solving, Cognitive Behavioral and Trauma-focused therapy. Lillian also uses psychoanalytical and psychodynamic approaches, mindfulness and motivational interviewing techniques. Her therapeutic focus includes, but is not limited to, interpersonal difficulties, anxiety, depression, bereavement, cultural and diversity issues, anger management, domestic violence, sexual, and childhood trauma, life transitions, LGBTQ issues, and substance abuse. Lillian is a down-to-earth therapist who believes in providing a safe and supportive space where individuals can be authentic while overcoming their barriers. Further, Lillian believes that no one is exempt from needing assistance in remembering true greatness from within.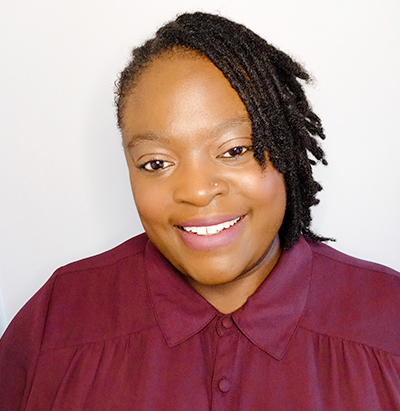 "No one is you and that is your biggest power." – Dave Grohl
Lynette admires individuality and is inspired by the courage and resilience of those engaged in the healing process of therapy.
Lynette is a Licensed Clinical Social Worker with sixteen years of experience working with youth and adults. Lynette has a warm, gentle, reliable approach as she listens to what's important to you, learns about your unique experiences, taps into and cultivates your strengths, and collaborates with you to find effective strategies to improve your mood and successfully navigate life's challenges.
Lynette specializes in treating depression, anxiety, trauma, relationship problems, communication, and self-esteem issues. Her work has included, providing psychotherapy, crisis management, conflict resolution, advocacy, supervision, and training. Lynette is a leader who is committed to coaching and developing others. She has supervised teams in an outpatient mental health clinic and a legal setting where she advocated through an anti-racist lens for criminal justice reform.
Lynette obtained her bachelor's degree in Biology at Hofstra University and her master's degree in Social Work at New York University. She utilizes various treatment modalities including, Cognitive Behavioral Therapy, psychodynamic oriented therapies, as well as holistic approaches. Lynette tailors treatment according to each client's needs.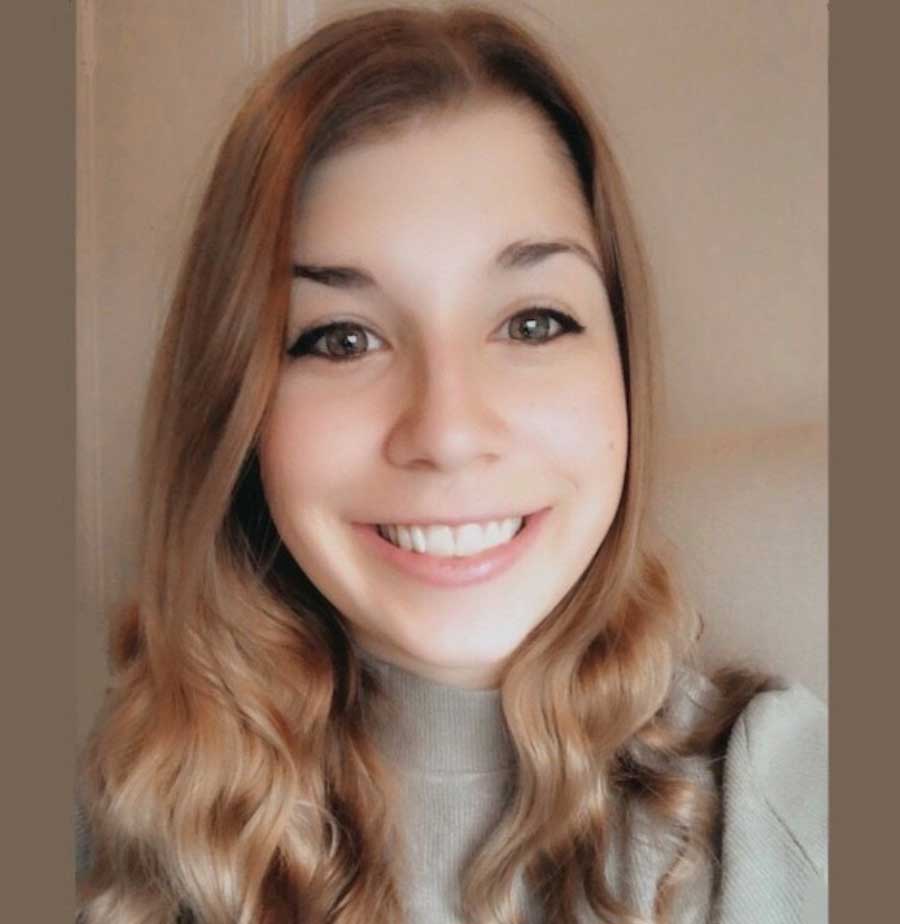 Tara is a person-centered, non-judgmental, relationship-based LMHC (licensed mental health counselor) who recognizes the intrinsic value of all people and holds positive regard for all her clients. Tara views counseling as a collaborative effort by providing psychoeducation and coping skills for the obstacles with which clients may be struggling, and clients provide insights as the experts on themselves. She believes that all thoughts, feelings and behaviors are interconnected, having valid underlying factors. Tara seeks to help clients connect the dots, from both past and present, to have a greater understanding of themselves and their environments. She also fosters a safe space for clients to identify and embrace their feelings toward emotional catharsis.
Tara received her Bachelor's Degree from Purchase College, State University of NY, and her Master's Degree in Mental Health Counseling from Long Island University. She has an eclectic style that utilizes Cognitive Behavior Therapy, Dialectical Behavior Therapy and psychodynamic modality. Tara aims to uphold cultural humility for ongoing learning and awareness that supports racial and social equity. She is experienced in working with relationship issues, anxiety, depression and child development.
Tara is a big proponent of self-care and encourages you to find whatever it is that fills your cup. She, for example, loves to watch TV and sing in her spare time.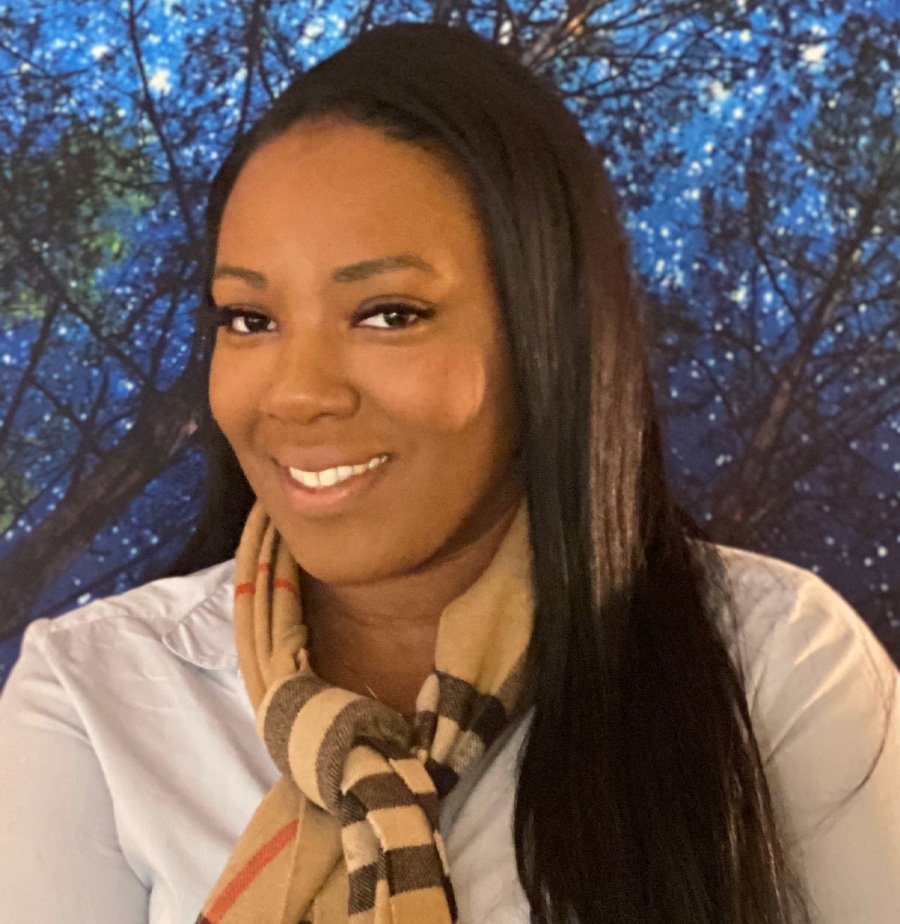 Kristina is a Licensed Master Social Worker (LMSW) specializing in inter-generational trauma, anxiety, self-esteem, depression, life coaching, community reintegration, and family/relationship therapy. She is an influential leader within Child Welfare with over 12 years of experience in Foster Care, Juvenile Justice and Crisis Intervention. She has dedicated her career to helping children and families reunify and grow stronger together.
In her private practice, Kristina works with African Americans using an Inter-generational Trauma Treatment Model (ITTM) to address unhealthy cycles that have had a direct impact on self-esteem and goal achievement. She works with all populations but has an expertise in providing clinical and group therapy to older adolescents, LGBTQ and Teen Parents dealing with depression, co-parenting, self-esteem, anxiety and other behavioral issues.
Kristina uses a Patient Center Approach that uniquely combines both therapy and coaching together to help achieve maximum treatment success. She completed her SIFI (New York University) and obtained a certification in Children and Families services (Hunter College). She was recognized by Westchester County in 2021 as a nominee for the WOW award for her dedication and community service. Kristina continues to serve as a community advocate helping to address the disparities and stigma around mental health for people of color.
Education
Licensed Masters Social Worker – Hunter College Silberman School of Social Worker
Masters of Public Administration -Mercy College
Bachelors of Social Work -Mercy College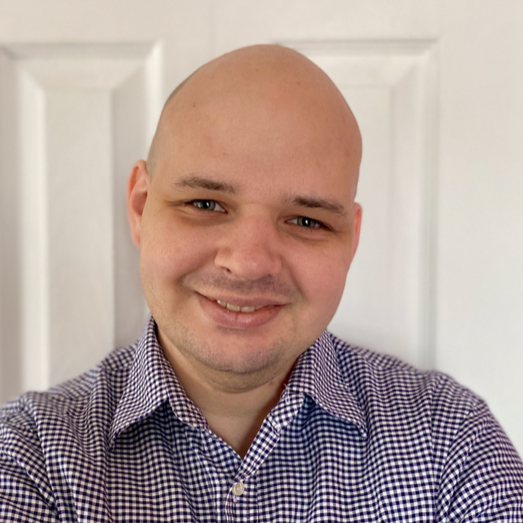 Theodore, (you can call him Ted), is a person-centered and non-judgmental therapist who will work with your strengths to help you towards achieving your goals. Ted will assist you towards meeting your goals, and alleviating symptoms related to your mental health struggles and identifying and processing trauma. Ted utilizes an eclectic blend of Cognitive Behavioral Therapy, Dialectical Behavioral Therapy, Motivational Interviewing, Psychoeducation, and other types of therapy, to create a two-way atmosphere for healing.
A graduate of The New School for his Bachelor's Degree in Social Sciences Touro College for his Master's in social work, Ted is a Licensed Master's of Social Work. He has worked with multiple populations, including substance use dependency, parole and probation, disabilities, and clinics. He can work with people who suffer from Depression, Anxiety, PTSD, Substance Use Disorders, Disabilities and Obsessive-Compulsive Disorder.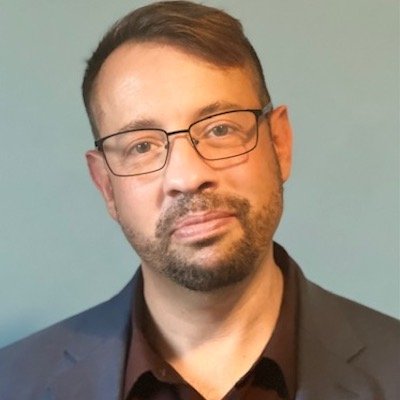 Ricardo believes that most people have the answers to their life issues, but sometimes they need support in exploring such challenges. Quality of care is always the top priority for Ricardo, He uses a non- judgmental person-centered approach incorporating psychodynamic, motivational interviewing, cognitive behavioral therapy, dialectic behavioral therapy, youth development model to support the process. He works with people who are living with mood disorders, thought disorders, stress disorders, personality disorder, conduct disorders, anger management issues, and substance use disorders. Ricardo can work with children, adolescents, and adults. He has specializations in mental health, criminal justice system, supportive housing, stress with school, child welfare system, LGBT issues, cultural & racial diversity issues, and substance use disorders.
Ricardo went to the College of New Rochelle for his undergraduate studies and received a BA with a focus on psychology. In 2016, he received his Master of Social Work from the Silberman School of Social Work at Hunter College and is licensed in New York State as a Licensed Master Social Worker. Once receiving his master's degree Ricardo joined the College of New Rochelle as an instructional staff. He developed and taught social work classes for three years. Ricardo also has experience in program management in a non-profit setting.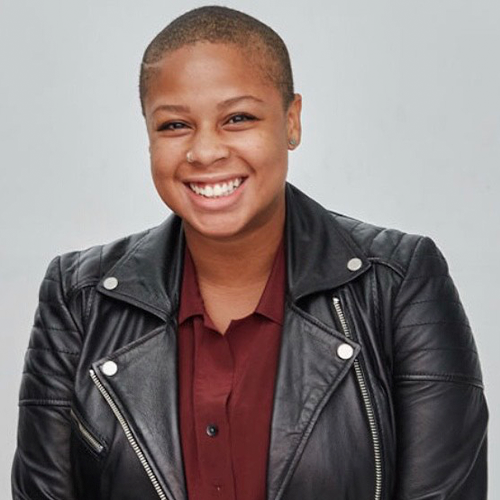 Vanessa Bruce-Miller is a Jamaican-born Queer woman. Vanessa's pronouns are She and They.
Vanessa (Vee) is a skilled Metalsmith and Clinician with formal training in working with LGBTQ communities. She holds a Bachelor's in Sociology and a Master's in Clinical Social Work from CUNY Hunter College. Vanessa lives and works in New York, NY out of their studio apartment that they share with their 30+ plant children.
As a Therapist, Vanessa addresses an array of concerns including: racial distress, anxiety, spirituality, work distress, multicultural issues, trauma, and LGBTQ affirming care. She has two interests: (1) Somatic and mindfulness-based work within communities with complex identities (2) Utilizing the power of creativity and art making within sessions.
Vanessa's identities have shaped their clinical interests; she knows first-hand the effects of oppression and the subsequent resilience that it takes to survive. The intersections of their identity have been integral in shaping their clinical interests in mindfulness, relational work, art therapy, spirituality, and somatic based interventions. As a result, Vee is deeply invested in seeing folks with intersecting identities thrive.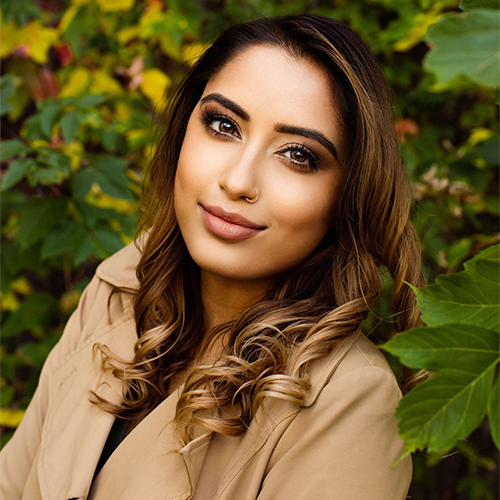 Amarinder graduated from Adelphi University with an undergraduate concentration in advanced psychological studies. She obtained a master's degree through the University of Rochester's Warner program for Mental Health Counseling. Amarinder has had various professional experiences which have expanded her knowledge and skills about working with individuals and their families. Amarinder's experiences further have shaped her view that strength, courage, professionalism, and authenticity, along with knowledge and compassion, can play a huge role in building meaningful relationships with clients. These relationships instill trust within the family, and that is when great work is accomplished. Amarinder has also trained in both TF-CBT and DBT which she utilizes in sessions with clients as needed.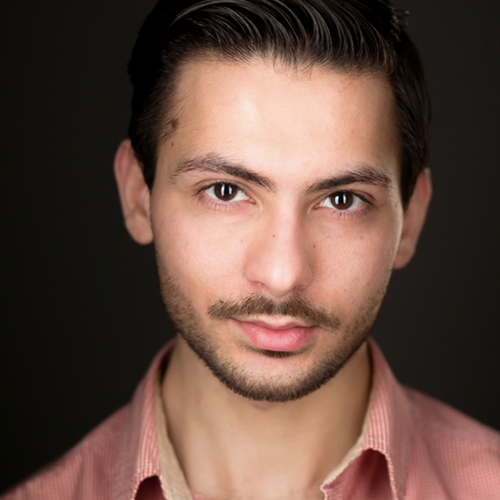 When facing difficult times, you do not need to feel alone; it can be very advantageous to have someone by your side who is understanding, nonjudgmental, and compassionate. Taking the opportunity to seek out help is a sign of strength; it is an admirable attempt to try to live a more fulfilling life for yourself. Amrinder Singh can help you to discover the useful tools that lie within you in order to cope with life's troubles, enabling you to have the kind of life you desire. Amrinder is trained in Cognitive Behavior Therapy and is well-versed in Acceptance and Commitment Therapy.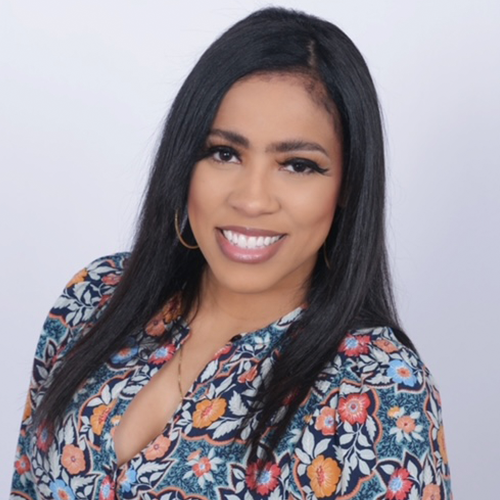 Anais is a bilingual (Spanish speaking) LCSW with over 8 years of experience providing mental health counseling to clients in need. Anais earned her master's degree in Social Work from Long Island
University and has worked in many different clinical settings ever since. She believes you have within you the resources to achieve your goals. Anais is here to offer new perspectives and help you unlock
solutions to your problems. Opening up about your personal life is extremely difficult. Anais prides myself in providing a safe and supportive space to work side by side to overcome traumas and barriers. She specializes in addressing past trauma, addictions, mood disorders and personality disorders. You can count on Anais' empathetic and person-centered approach towards every conversation with her. Thank you for taking the first step and for allowing Anais to be part of this very important journey. We
Look forward to meeting you!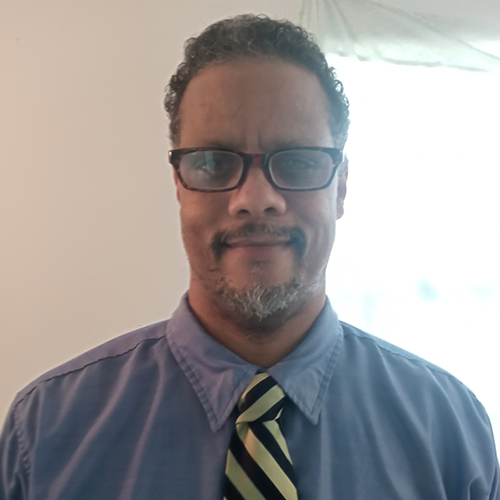 Overcoming mental health issues is fundamental for the success of all human beings. However, we often equate mental health services as something that is unusual and necessary only in extreme
circumstances. In fact, ignoring daily triggers that cause mental health issues is what leads to unusual circumstances. It is Evan Baker's goal to help you to address the daily stressors caused by present, past or future events in a way that empowers you to overcome stressors. Evan has a strong record of success
not just working with incarcerated people at Rikers Island, but also with many other people with varied issues as well. Evan has helped all his clients to overcome some of the harshest circumstances society
has thrown at them. Regardless of economic status or any other social status, your stressors are real and overcoming them is not only possible, but it will happen with help from Evan.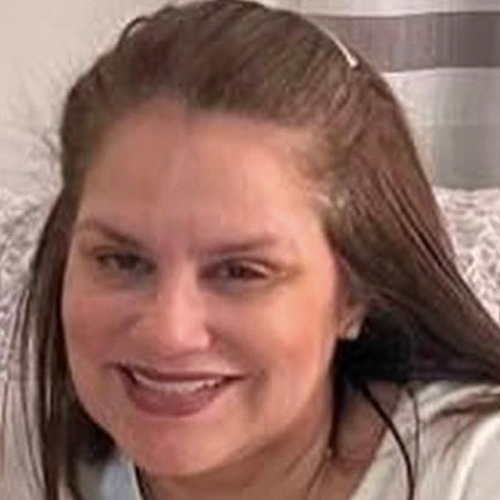 My name is Gloria Sanchez and I am a bilingual Licensed Social Worker. I am committed to providing support to people living with challenges. I have experience working with adults and teenagers struggling to overcome addiction to alcohol, living with a substance-use disorder, depression and anxiety, history of sexual abuse, and other trauma along with life stressors. I am passionate in working with my clients to build a rapport, create a sense of safety and trust while helping them in their daily lives. It is my priority to help my clients find balance and equilibrium in order to thrive and flourish in their lives. I work with each client to assist them to identify and
work towards their goals, shed light on their fears to help them live their best lives. As a therapist, I bring kindness, compassion, a sense of open-mindedness and open-heartedness to my interactions with each client. Since I am bilingual, I am comfortable holding a session in either English or Spanish.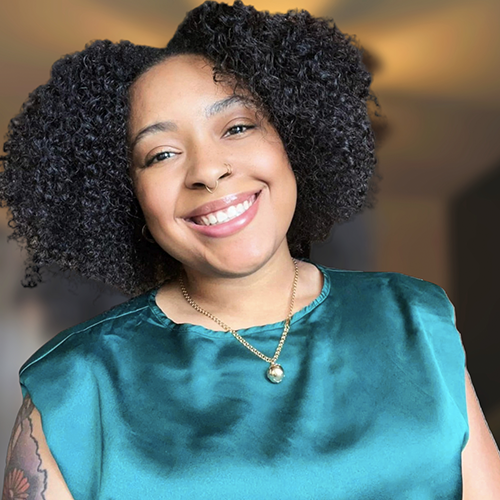 Patricia is a Queer identifying person of Haitian descendent. Educational training includes a Bachelor of Science in Psychology from the University of Houston and a Master of Social Work from Fordham University. Direct Practice training in crisis environments with concentration on accessible care for marginalized communities.
Patricia curates healing spaces that empowers an authentic sense of self. Her clinical approach is collaborative in nature using wholistic theories. The foundation of her work focuses on affirming in every moment and reframing realities with your chosen energy. Helping you harness and transform to heal from hurt.
Patricia specializes in Breathing and Mindfulness, Intersectionality of oppressive identities, complex trauma, Anxiety, Depression and Restorative Justice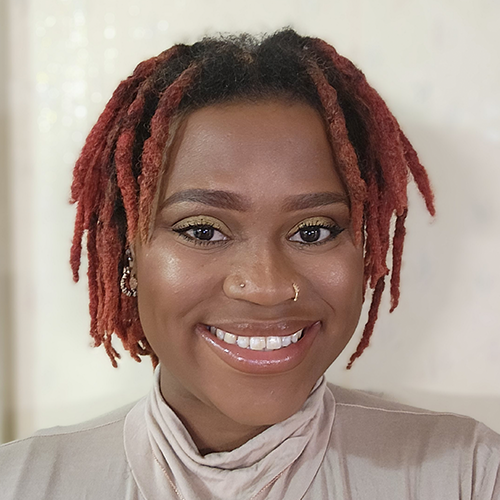 Racheal Ilgner is an American-Guyanese queer-identifying woman.

Racheal is a Licensed Master Social Worker who has dedicated her life to helping individuals meet their fullest potential. Racheal utilizes a strengths-based perspective, as she is passionate about helping individuals unveil their greatness and apply it to everyday life. Racheal specializes in solution-focused therapy, cognitive behavioral therapy, crisis intervention and psychotherapy while incorporating artistic/narrative expression across modalities.

Racheal has worked with clients suffering from post-traumatic stress, depression, anxiety, suicidal ideations, bipolar disorder, borderline personality disorder, schizophrenia and substance abuse. Racheal also extends her care to homeless youth and adults, LGBTQI community, geriatric, and ASD populations.

Racheal obtained her Bachelors in Sociology at York College, City University of New York and her Masters in Social Work at Touro University.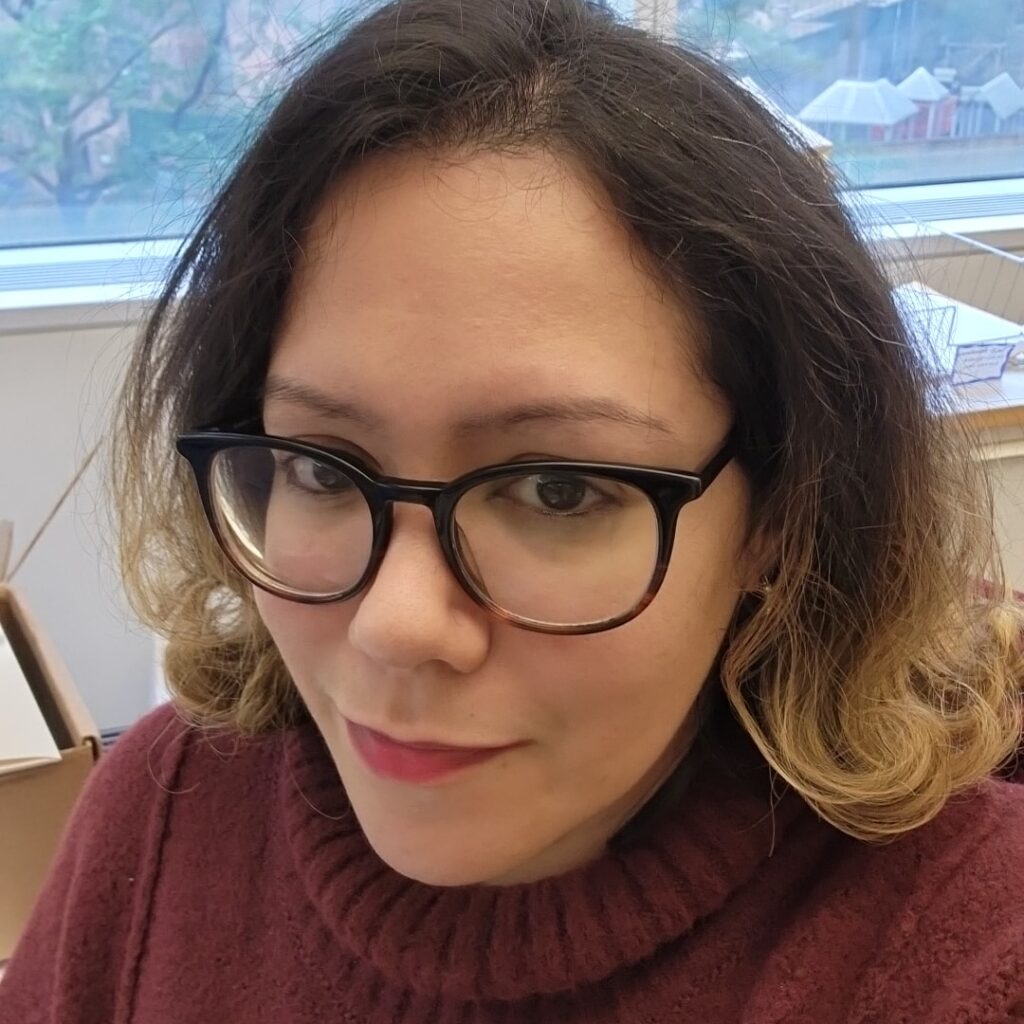 Letticia Rosa is a Licensed Master Social Worker, Certified Clinical Trauma Professional, and Certified Grief Informed Professional. Letticia received her Bachelor of Arts in The City College of New York and a Master of Social Work from Fordham University. Her clinical approach is collaborative, strengths based, person-centered, and emphatic. She uses her positive energy and psychoeducation to affirm and provide easy to use resources individuals can use in their daily lives. Asking for help is an incredibly brave start towards healing. Therapy should be a safe space for all to begin their journey and create positive new experiences.
Specialties Include:
Anxiety
Depression
Parenting a child with Disabilities
Work Trauma
Grief and Loss
Mindfulness
Boundaries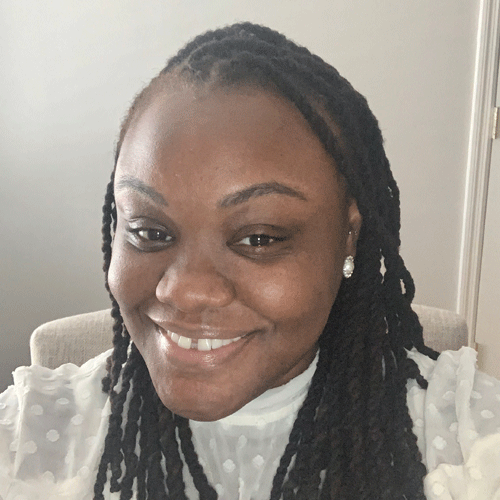 Christine is a Licensed Social Worker who has experience working with children, adolescents, and adults. She has prior experience in ABA/Early Intervention, school-based Social Work, Serious Mental Illness (SMI), Anxiety, and Depression. She specializes in person-centered therapy, strengths-based approach, and Cognitive Behavior Therapy.
Tashawna demonstrates compassion, empathy, a non-judgmental atmosphere, and a safe space. She believes guidance and support will assist with navigating life stressors and complex issues. Tashawna offers strength-based practices such as cognitive behavioral therapy, stress management & mindfulness techniques, and motivational interviewing.
Tashawna has a vast set of experience working in non-profit sectors. She has led a supervisory role and line staff positions. She has experience working with severe mentally-ill adults, juveniles, intellectually disabled adults, and families dealing with episodic homelessness. She has worked in various settings such as residential treatment and outpatient treatment.
Tashawna has worked with diverse populations that have current and past trauma histories, suffering from depression, anxiety, and co-occurring disorders. She has provided individual counseling, group work, and training staff for professional development. She offers supportive services and optimal care.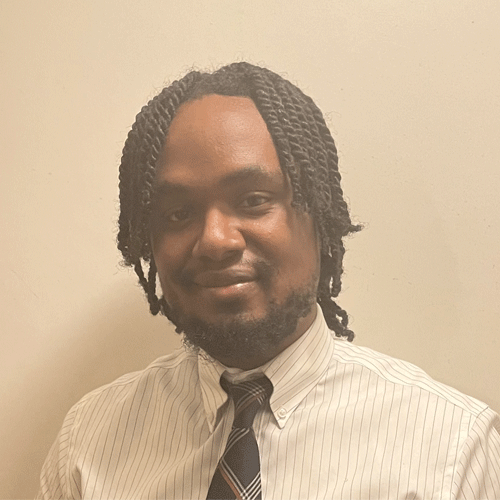 Kimar is a Licensed Master Social Worker (LMSW) who has worked with individuals and groups in substance abuse, conflict resolution, anxiety and depression. He has worked extensively with incarcerated individuals of all ages and genders for over 14 years.  Kimar has also worked in clinical teams to create behavioral and treatment plans for individuals on the autism spectrum.  Kimar volunteers with non-profit agencies to prevent violence in urban neighborhoods. He has a patient inclusive approach to therapy.
Kimar received a Bachelor's Degree in Political Science from LeMoyne College and a Master's Degree in Social Work from Adelphi University.  Kimar has been a Licensed Master Social Worker since 2017.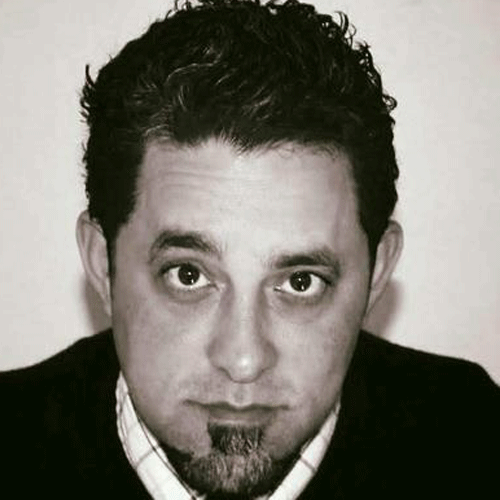 Kenyan Thornell is a Licensed Master Social Worker (LMSW) with several years of clinical experience. He graduated from Hunter College and specializes in individual counseling, parenting, and family therapy. He has worked with children and young adults, along with their parents and families for more than twenty years.
Kenyan knows that life can be hard and overwhelming at times and it helps to talk with someone in a safe and private space. He also believes that it helps when you are not judged and the listener helps you mindfully to find ways to makechange and improve your life—which summarizes his approach to patient care.
The strength and evidence-based practices he uses include Mindfulness, Dialectical Behavior Therapy, Motivational Interviewing, Collaborative Problem Solving, as well as Client-centered Trauma Care.
In his words: "I am here for you. We will work together to identify your strengths, concerns, and challenges. We will find solutions that are practical and realistic, one step at a time."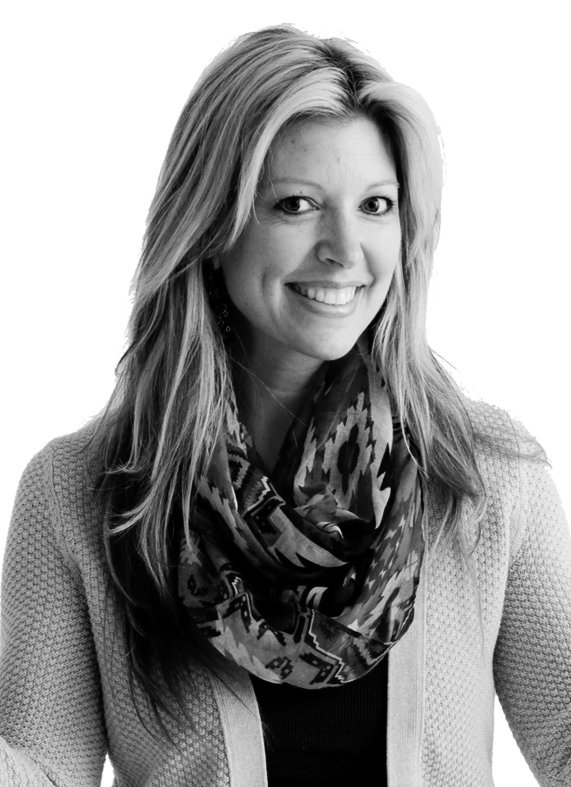 Andrea McNeeley,
Design Lead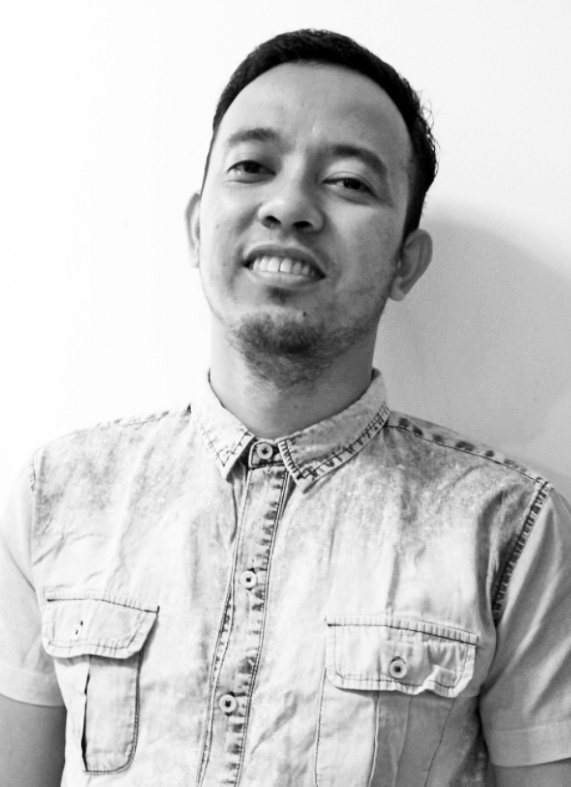 Khass Llacuna,
Technology Lead
Subscription Plans to Meet Your Budget
Subscription Plans to Meet Your Budget
In person or on-line in your home